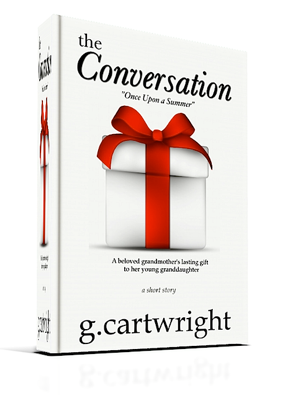 Free Download for all devices
on Smashwords for Kindle, iPad, Sony, and more
When on Amazon ($.099) Tell them you found it free on other sites and get it Free.



Summer 1967, in "The Sticks" — the rural backwater of Reedville, Arkansas.

"Most often, the most valuable gifts come from the heart, not a sales counter." - G. Cartwright


O
n one bright summer morning,
in 1967, when five year old Deborah Yvonne Davis spent the day with her beloved grandmother, she unknowingly embedded the sweet essence of this special woman within her consciousness. And she would not forget her, nor forget the "gifts" her beloved Gram D'Lena (Grandma Magdalena) gave her, the longest day she lived.